In a time when nearly everything is available at our fingertips, we're growing more dependent on convenience, especially when it comes to food. With a number of food delivery apps like OrderUp, Seamless and the newly launched
UberEats
requiring a single tap on a smartphone to order dinner, it's no wonder more people are choosing takeout. While ordering out is a time-saving measure, it's important to weigh the additional costs of this convenience: every year, Americans spend an average of
$1,100 per year
on takeout alone.
While working families are more inclined to reach for their smartphones over the frying pan during the back-to-school rush, there are ways to keep dinner simple and inexpensive without depending on restaurants. Consider these 9 tips for quick and affordable meals.
1. Track your takeout spending.
To reduce spending takeout, you first have to know how much it's actually costing you each month. Track how much money you dish out each month by using a service like Mint, which links all your accounts in one place and categorizes your spending. This will help you quickly pinpoint the dollars going toward dining out so you can create a better budgeting plan.
2. Order groceries online.
If the task of grocery shopping is holding you back from cooking your own meals, consider ordering all your food online. Services like
AmazonFresh
and FreshDirect may not be the cheapest way to buy groceries, but they offer a convenient service that will ultimately help you reduce your takeout dependence and save money in the long run. Many grocery stores including Safeway offer delivery services, too, so do your research and compare rates.
3. Download free meal plans.
Creating a meal plan is a great way to save money on dinner, but in itself requires quite a bit of time! While services like eMeals make the task of meal planning and creating grocery lists easier, they can be costly. Instead, turn to Pinterest or the Internet for meal plans. You can find them at LifeAsMom, 100DaysofRealFood or this month of dinners compiled by Real Simple magazine.
4. Buy ready-made.
Purchasing ready-made meals may seem pretty similar to takeout, but typically you get more bang for your buck in the form of leftovers. Most grocery stores offer ready-to-eat rotisserie chicken for around $6, offering a quick and healthy main course for your family. Any leftovers can be made into sandwiches or thrown into salads and pastas for extra protein. For added convenience and nutrients, grab a bag of frozen veggies - these side dishes are flash-frozen at peak ripeness and nutrient levels, which means they're both healthful and convenient!
5. Stock the freezer.
When you or your family are hungry and there's nothing in the refrigerator to eat, ordering out seems like a fast and simple solution after a long day. Avoid these situations by stocking your freezer with meat and fish, stir-fry veggies, pizza and other ready-to-cook foods to make meals in a snap. This way, you have a back-up plan that doesn't include pricey takeout meals.
6. Schedule a prep day.
Prepare food for the week

on Sunday

(or whatever day you have some spare time) and make quick meals that your family can pop in the microwave before and after work or school. Do all the chopping, dicing and mincing of the ingredients you'll need throughout the week for faster cooking.
7. Get a slow cooker.
The closest you can get to having dinner ready when you get home is a slow cooker! Throw all your ingredients together in the morning and come home to the delicious smells of dinner ready to serve. Stores like Macy's, Kohl's and Best Buy offer a range of slow cookers, so compare prices and look for coupons for additional savings. For example, you can use a Best Buy coupon code from CouponSherpa.com to save 20% on a highly-rated Hamilton Beach appliance, spending less than $45.
8. Repurpose leftovers.
While leftovers are the easiest way to save money and avoid food waste, consuming lasagna for the third time in a week is a tough sell for most kids. Instead of letting the meal rot in the back of your fridge, look for ways to repurpose leftovers into new dishes. Use the
LoveYourLeftovers App
for inspiration and recipes to remake the food you're sick of eating.
9. Cook what you have.
If spending over $1,000 per year on takeout wasn't shocking enough, consider this: Americans waste an average of $165 billion in food every year, with a family of four throwing away over $2,200 annually. Be a better steward of your food and your finances by using SuperCook.com, a website that creates recipes around items you already have in your refrigerator and pantry. Spend a few minutes entering the ingredients and you'll be greeted with several recipe options to prepare.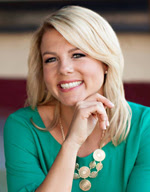 Andrea Woroch is a consumer and money-saving expert for Kinoli Inc. From smart spending tips to personal finance advice, Andrea transforms everyday consumers into savvy shoppers. As a sought-after media source, she has been featured among such top news outlets as
Good Morning America, Today, CNN, Dr. OZ, New York Times, MONEY Magazine, Huffington Post, Forbes
and many more. For more information, visit
AndreaWoroch.com
or follow her on
Twitter
for daily savings advice and tips.